Activities and Services for Adults with a Learning Disability
@ The Acorn - Wokingham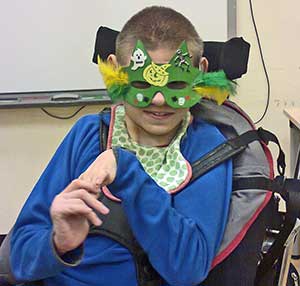 This is our social group for people 16 years old and over, which includes those with complex and profound needs. They meet at the Acorn Centre in Woosehill from 7 pm to 9 pm Tuesday evening, all year round. People have the opportunity to take part in activities such as wheelchair hockey, Frisbee, Zumba, music or just chill out and talk to friends. There is a small charge of £4 to help cover the costs of running the group. This club is funded by weekly subscriptions and donations. For further details please contact our office on 0300 777 8539.
Paul's Karaoke - Wokingham
This group is for adults aged 16+ with a learning disability and meets twice a month from 7.30 pm to 9 pm Wednesday evenings at the Rose Room, Rose Street Methodist Church, Wokingham and they do what it says – sing! There is a small charge of £4 to cover venue costs. This group is funded through donations and is open to Wokingham members. For further details contact our office on 0300 777 8539.
Gateway - Bracknell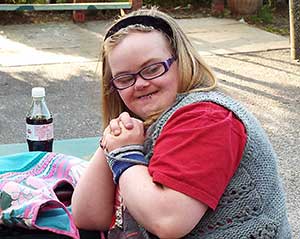 The Gateway Award is a life skills programme for adults with a mild to moderate learning disability and/or ASC. Participants undertake various different challenges through a programme of workshops. There are five different units to complete: Adventure Challenge, where we learn how to orienteer, put up tents, and even learn to cook on a camp stove; Hobbies, where we take part in various different art projects, including cake decorating and mask making; Life skills, where we learn about healthy eating and are taught important first aid skills; Volunteering, where participants take part in helping others; and Fitness, where participants take part in a keep fit activity. There are three different award levels – Bronze, Silver and Gold. Participants can move on to the next level as their skills increase. Our participants are currently working on their Bronze and Silver awards. We are looking for funding to start Gold Award workshops. There is an initial fee to cover books and materials plus a small workshop fee.
Meetings are on Thursday evenings from 7-9pm at The Court House, Broadway, Bracknell and costs £5 per session.
For further details please contact Heather Ward, Gateway coordinator, on 07827 340407 or call our office on 0300 777 8539.
Bracknell Social Group - Bracknell
A social group for adults aged 18+ with mild or moderate learning disabilities. The group meets every Tuesday evening usually at 7 pm at venues in the community (but times may vary depending on the activity) and they enjoy a variety of fun activities including swimming, meals out, cinema and theatre trips, day trips and much more.
All activities must be booked in advance and availability may be limited. Please note that there is a £3 a week charge to attend this group which is invoiced quarterly. This charge helps to fund staffing for the group which is funded by Bracknell Forest Council and is open to Bracknell members only. For further details please contact our office on 0300 777 8539 or Chris Ward on 07557 231360.